WEEEE-HAAAA! They'll be racing into your area soon!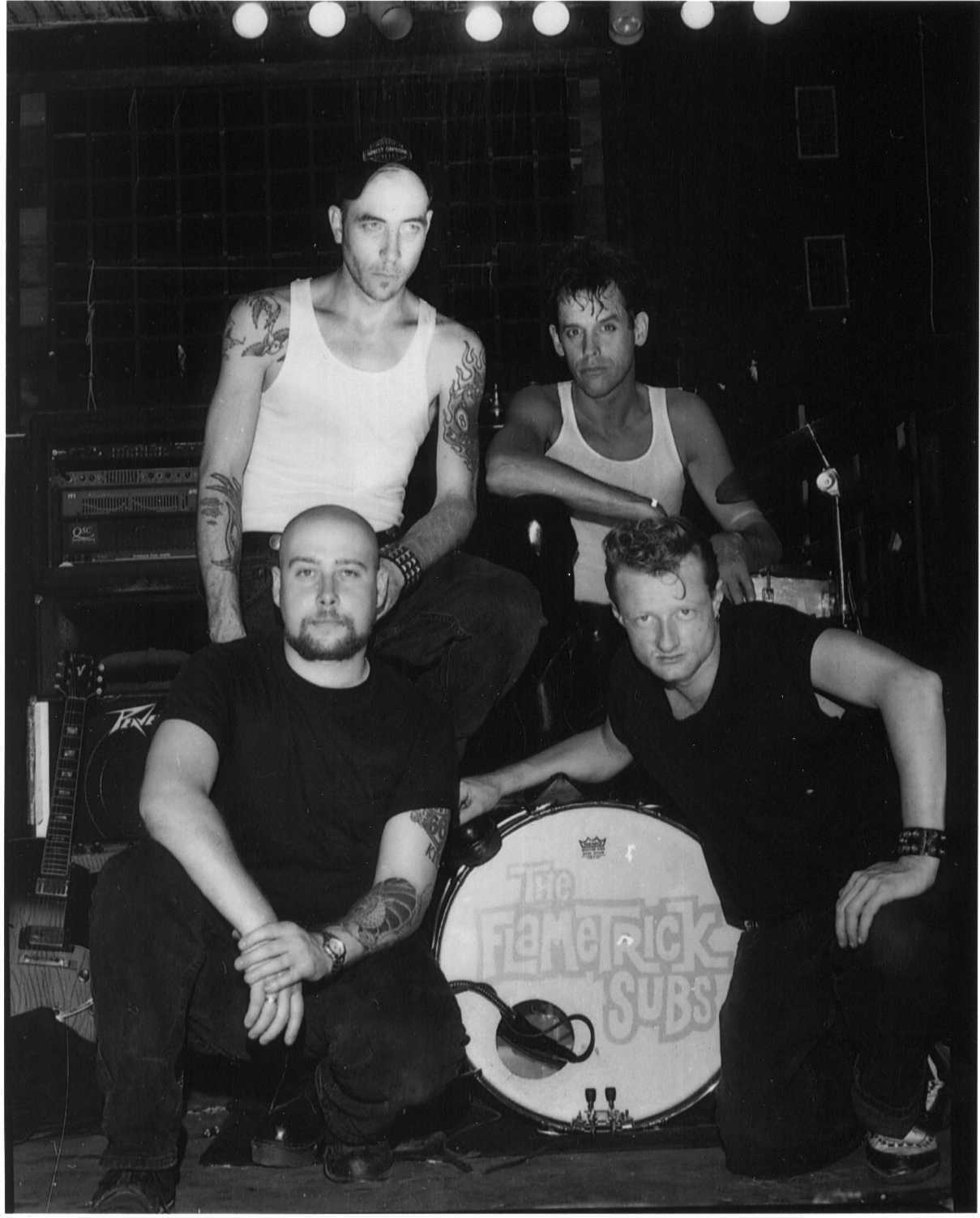 Clockwise from bottom left: Slim Slime; Buster Crash; Johnny Cat; Clem Hoot

Click on the thumbnails for a closer look.

Clem Hoot

Buster Crash

Johnny Cat

Jerry Lee Hoot

Live from the flamin' depths
of Hell!

Buster Crash

Buster Crash

The Satan's Cheerleaders

Johnny Cat & Priss

"The Black Cat's a/c
is powered by the
flames of Hell!"

Former Flametricks bassist Peggy Suicide

Fuckabilly

Packin' 'em in at the scenic Black Cat

Johnny Cat

They already played "The Pride of Texas," you numbskull.
Glamming it up for the Dallas folks at Club Clearview

And presenting The Flametrick Subs historial Poster Archive!



Please visit our sponsors: